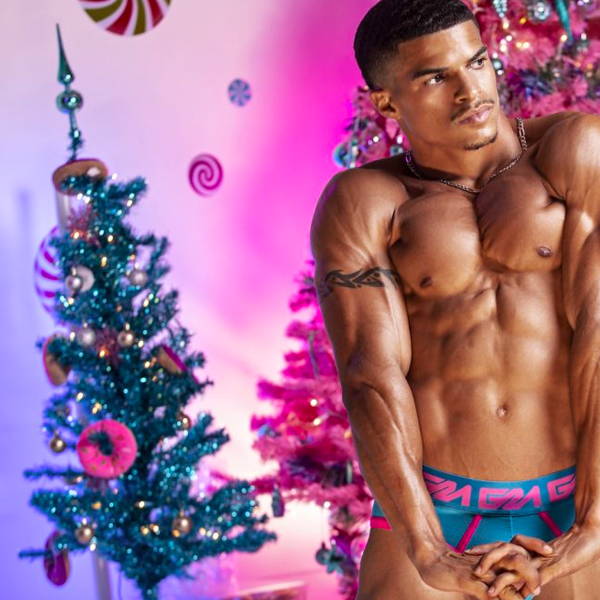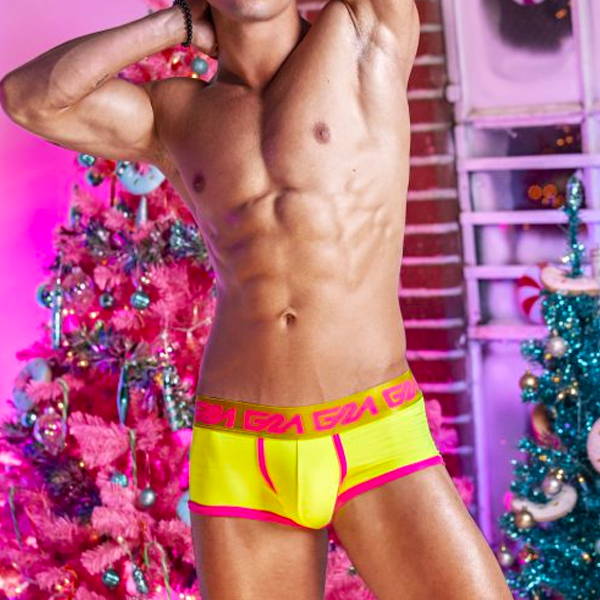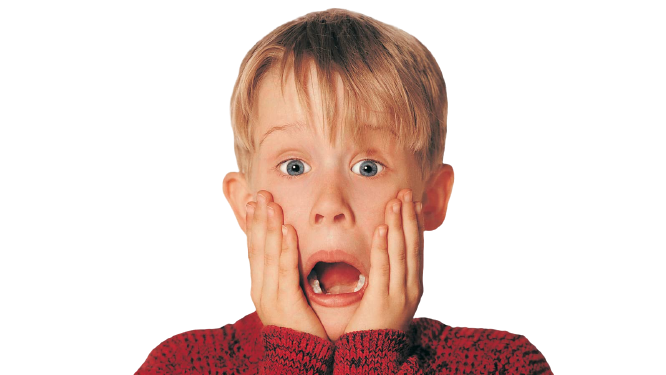 I know! Not long left, right?
Struggling to find the perfect gift for him? Well JOCKBOX can help you with that! Give the gift of great underwear with our all new JOCKBOX GIFTBOX for Christmas 2022 - We've made it so easy to give the gift he's gauranteed to love.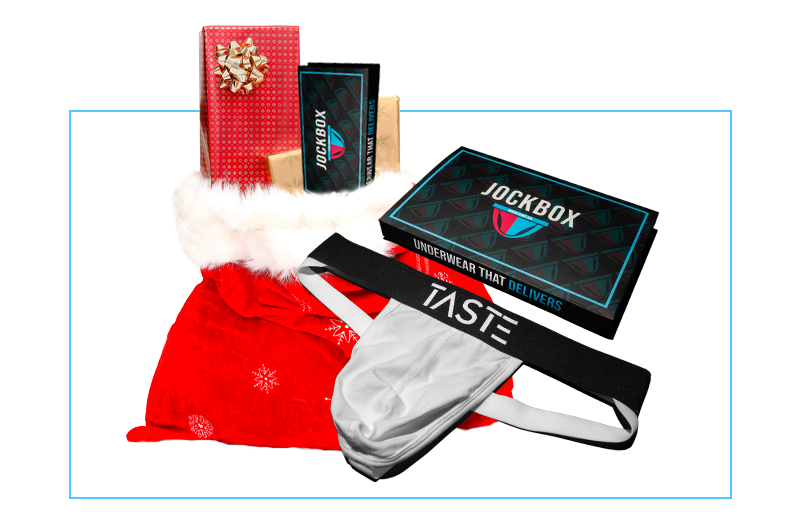 GIFTBOX is an all new product by JOCKBOX for Christmas 2022. Give him (or yourself) the gift of great undewear this year, all presented nicely in a sleek JOCKBOX gift box. Ready to wrap or give as is.
We wanted to make it as easy as possible for you to send your loved one great underwear, so all we ask for is the recipients waistsize (in inches), how many pairs you'd like to send and which styles we can include.
Thats it, our underwear experts will then pack your box and ship it to your chosen delivery addresss. Christmas? Completed it.
Not only will the person you love get some sexy underwear, you'll also likely be saving money too. A high majority of the time you'll receive underwear with a higher RRP than the cost of the GIFTBOX - so you're getting a bargain! Not only that, you can be assured that our underwear experts will send you the best styles from the best brands.
WHICH BRANDS ARE INCLUDED?
You can expect gorgeous styles from brands such as PUMP!, Andrew Christian, TASTE, Garcon Model, TOF Paris, Marco Marco, TEAMM8 & more.