SUKREW is a British brand based in London. Designed by Kingsley Hamilton, they have well and truly taken the gay mens underwear market by storm with their unique styles.
The brand is extremely well-known and unrivalled for its signature pouch style, with an elongated space to allow you to breathe, it also doubles up as an enhancer to give you that more fuller look. SUKREW is also top-tier when it comes to fabric choices, with a soft polyamide that clings to the skin and begs to be touched.
JOCKBOX IS AN

OFFICIAL STOCKIST OF SUKREW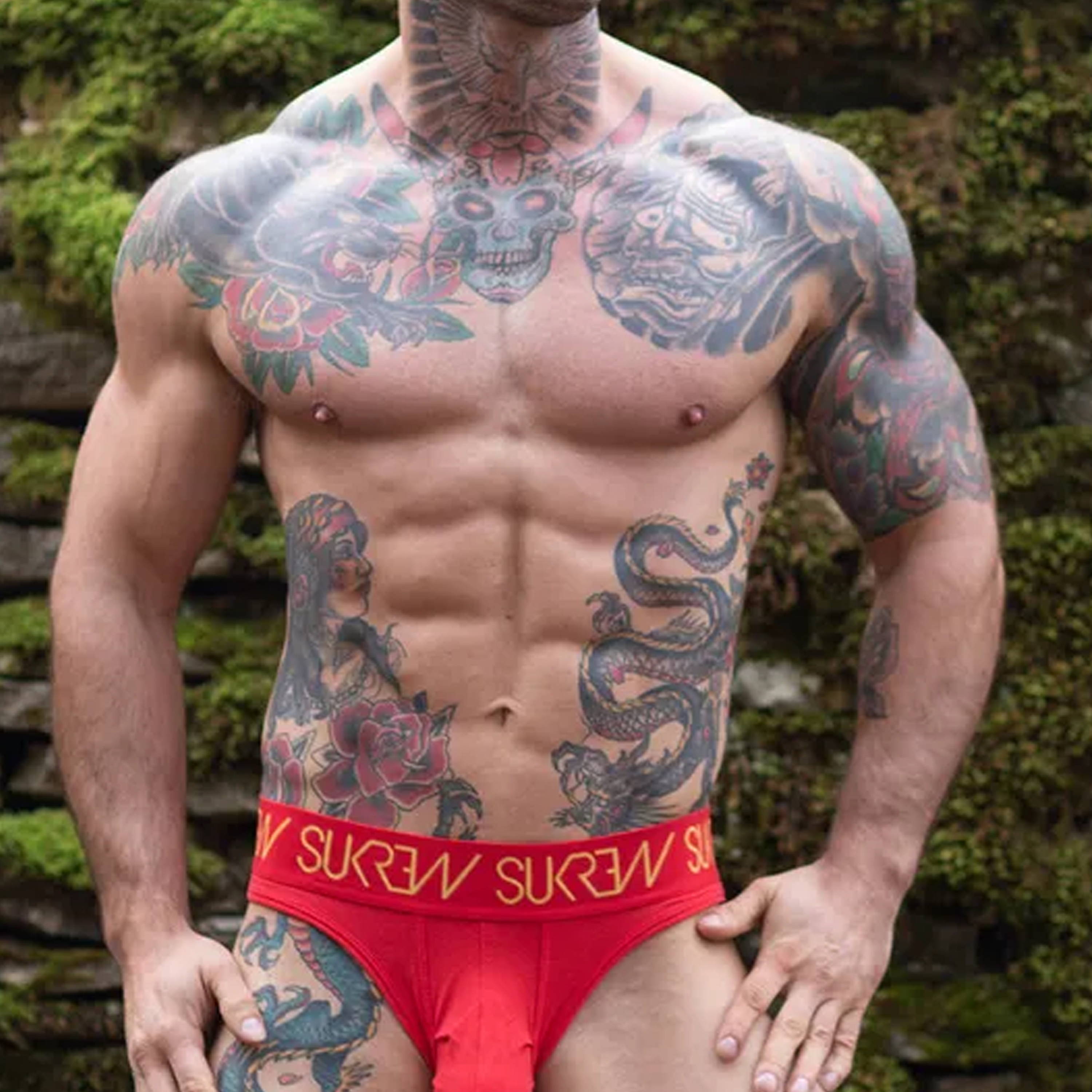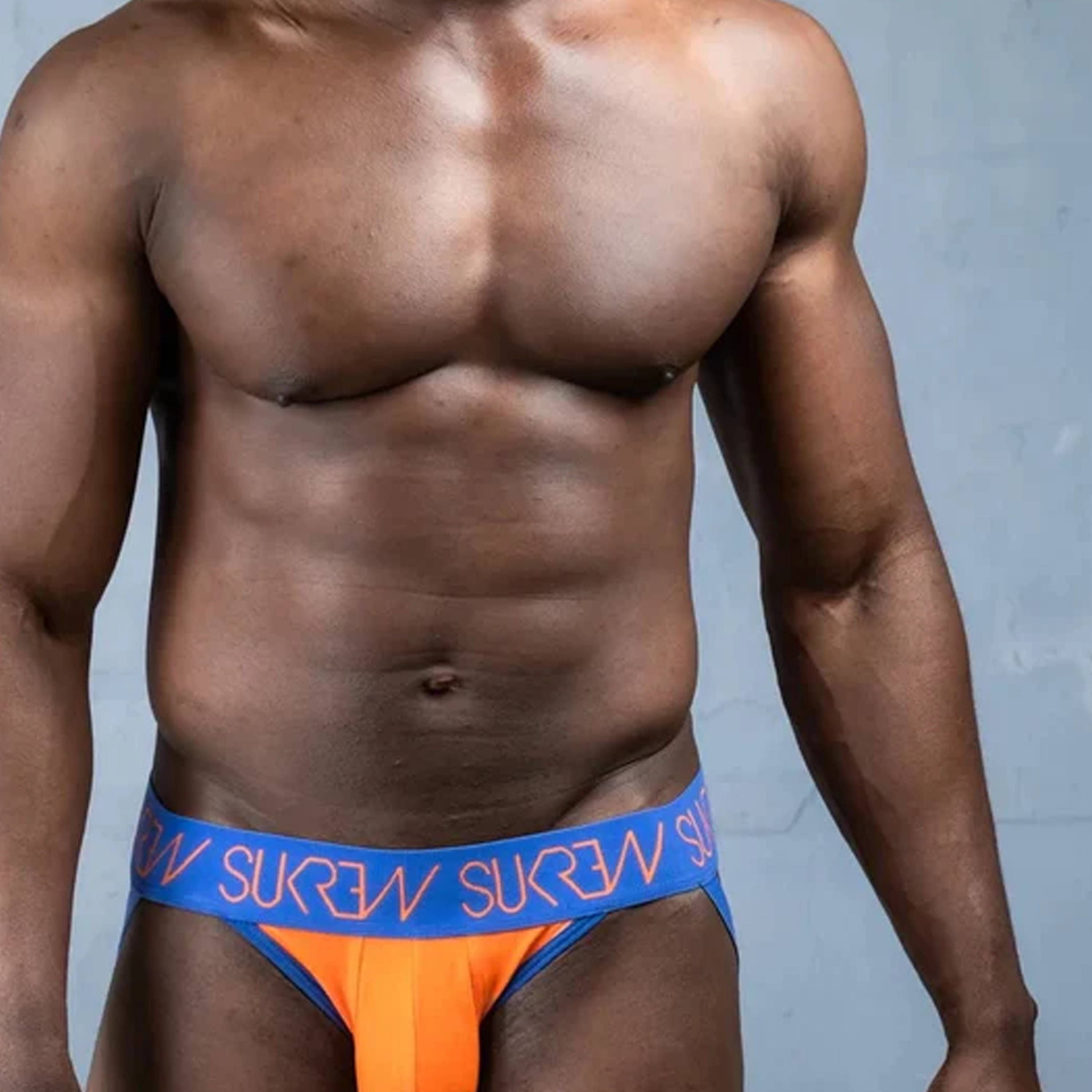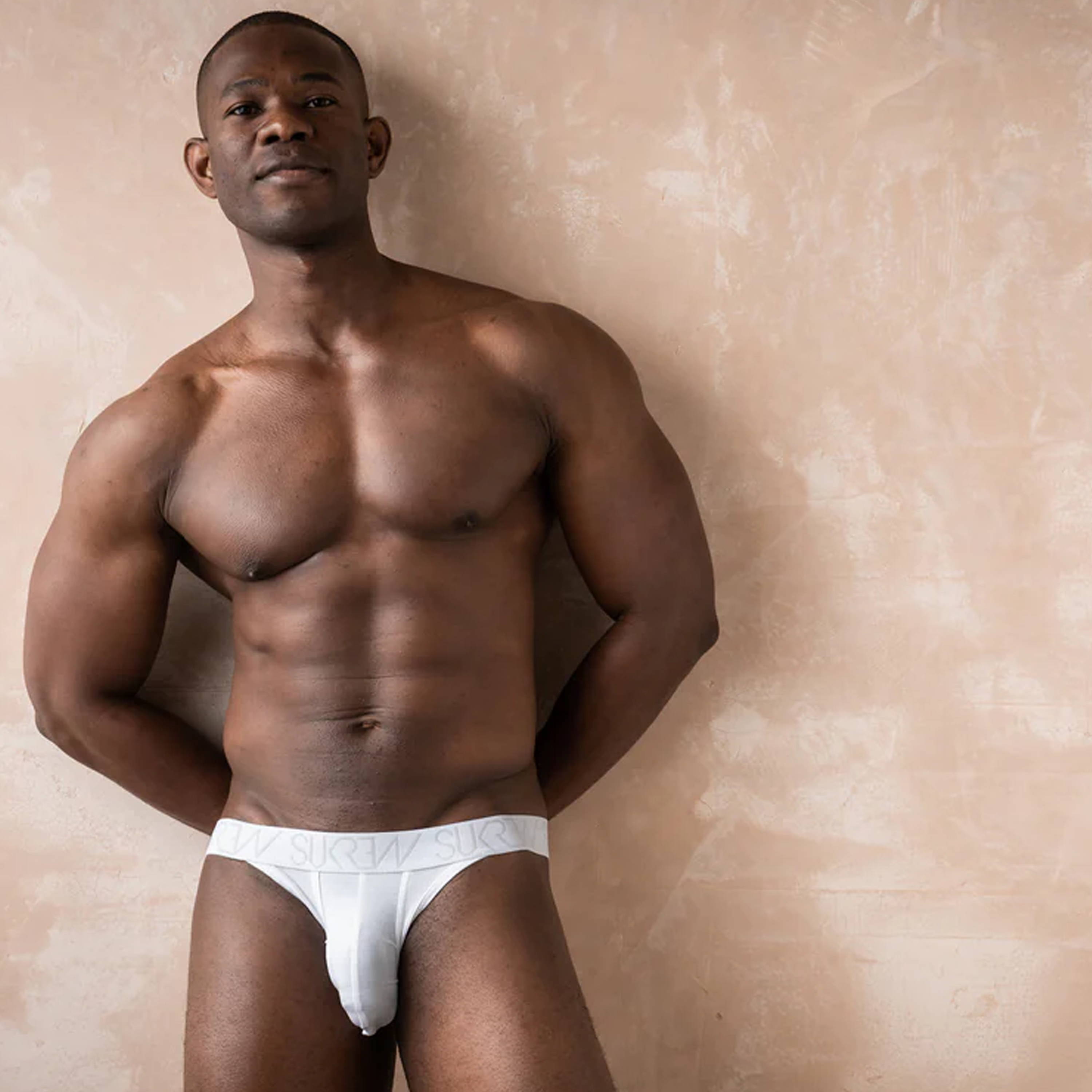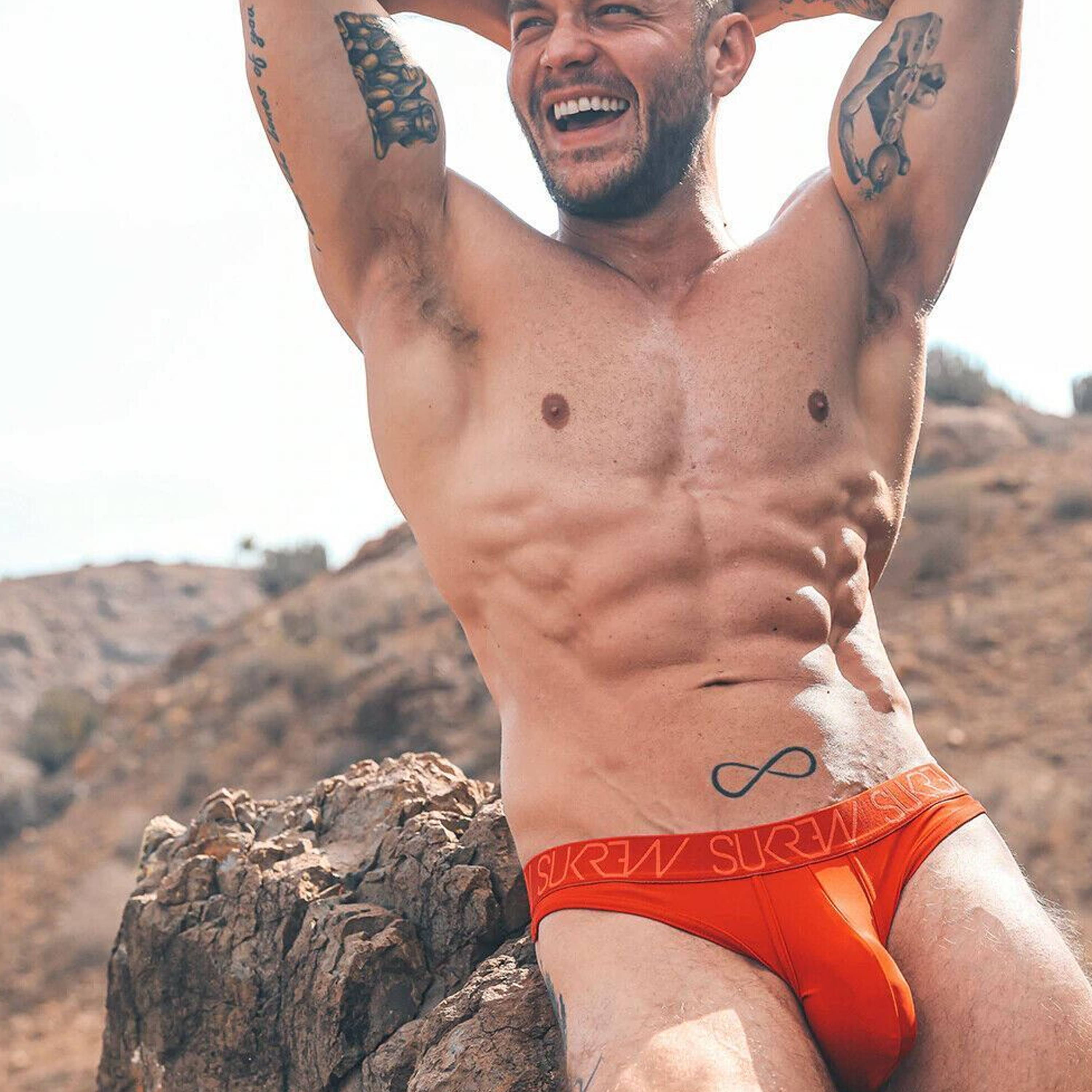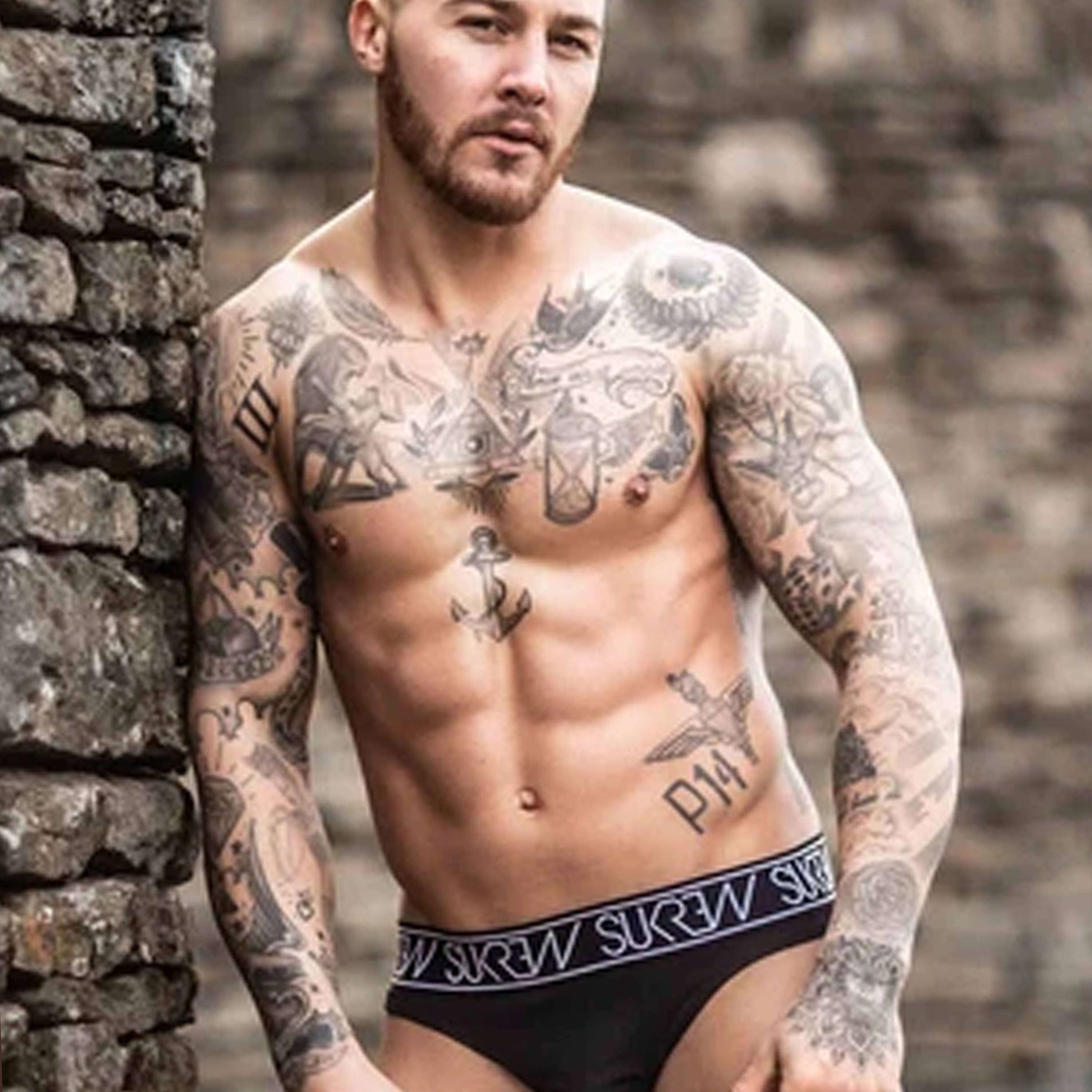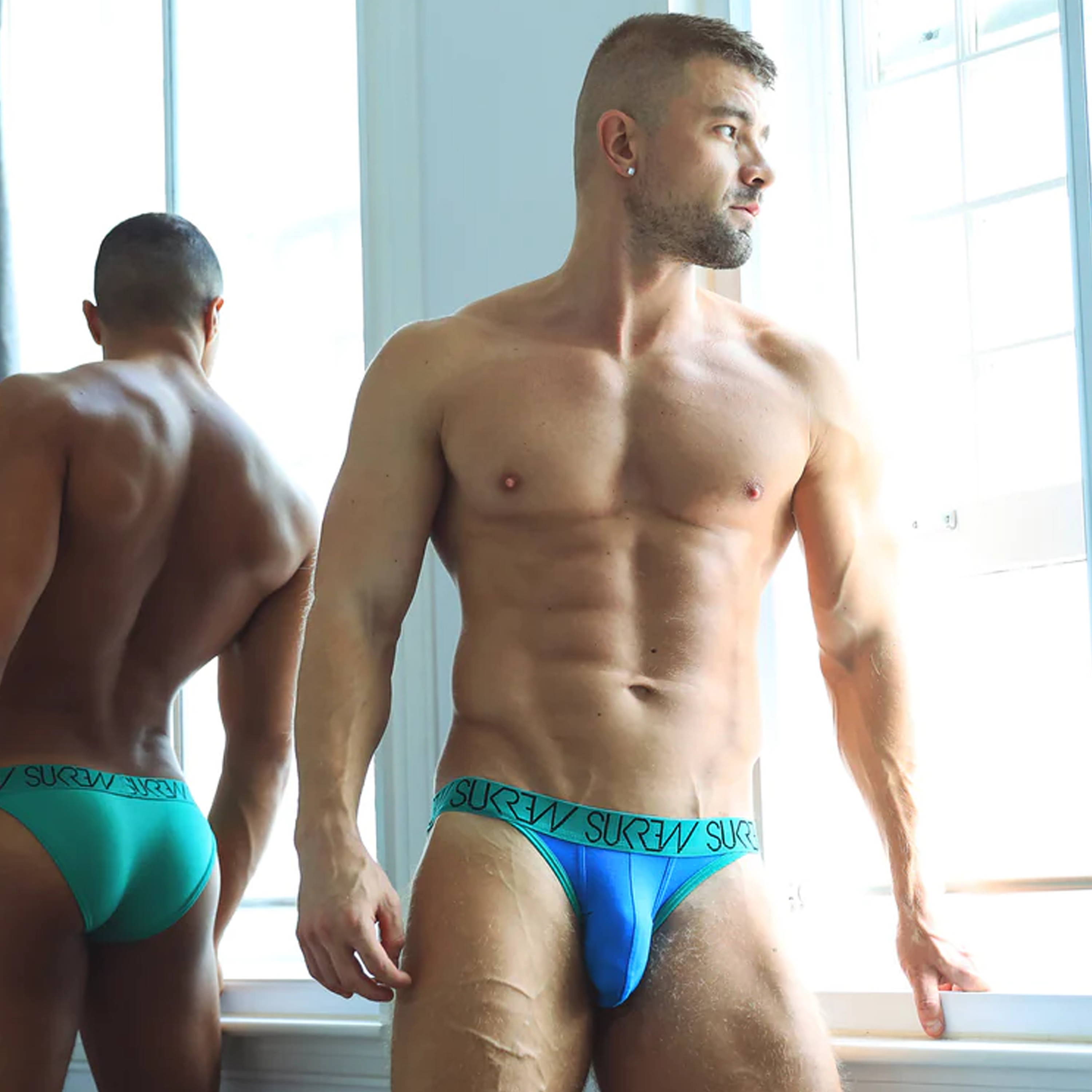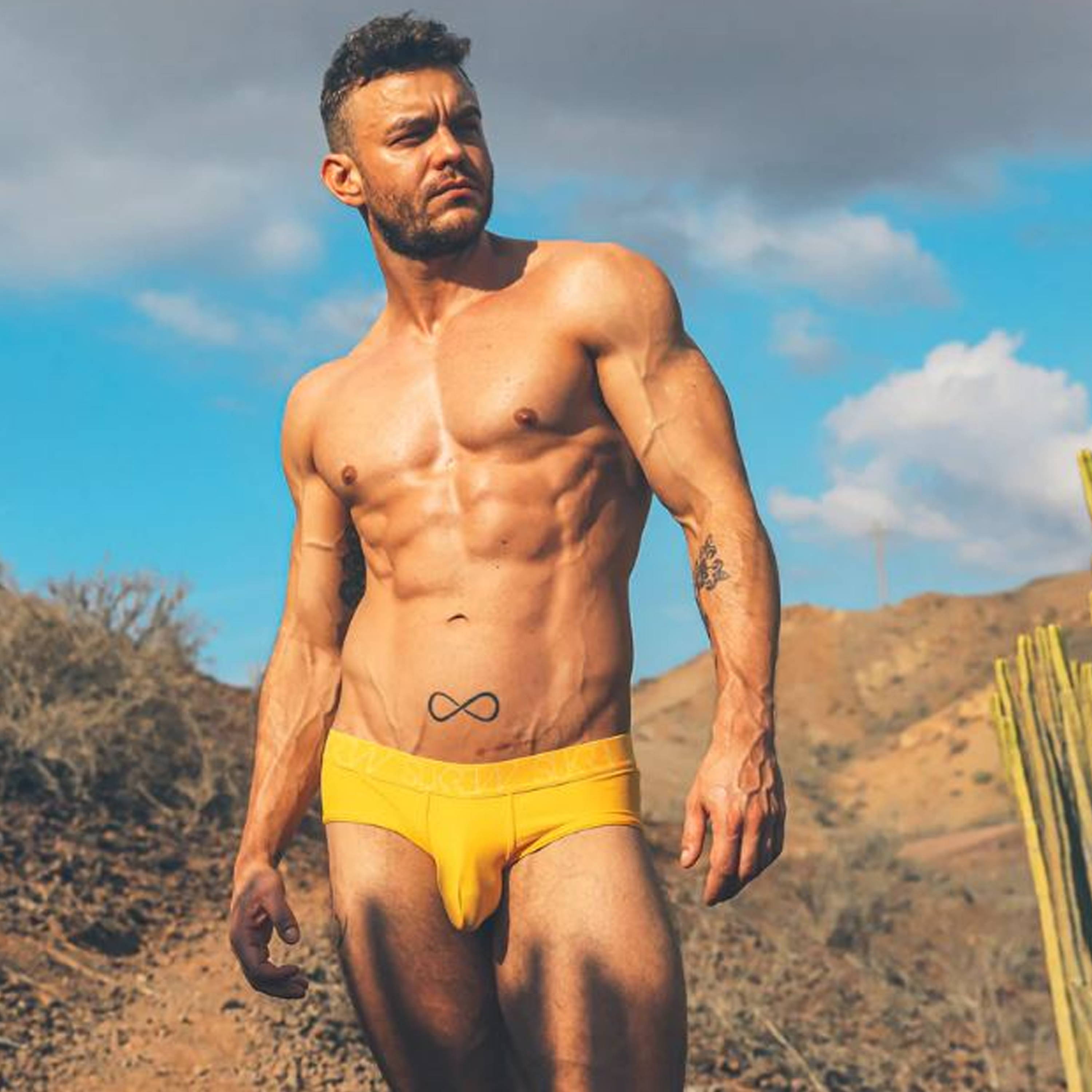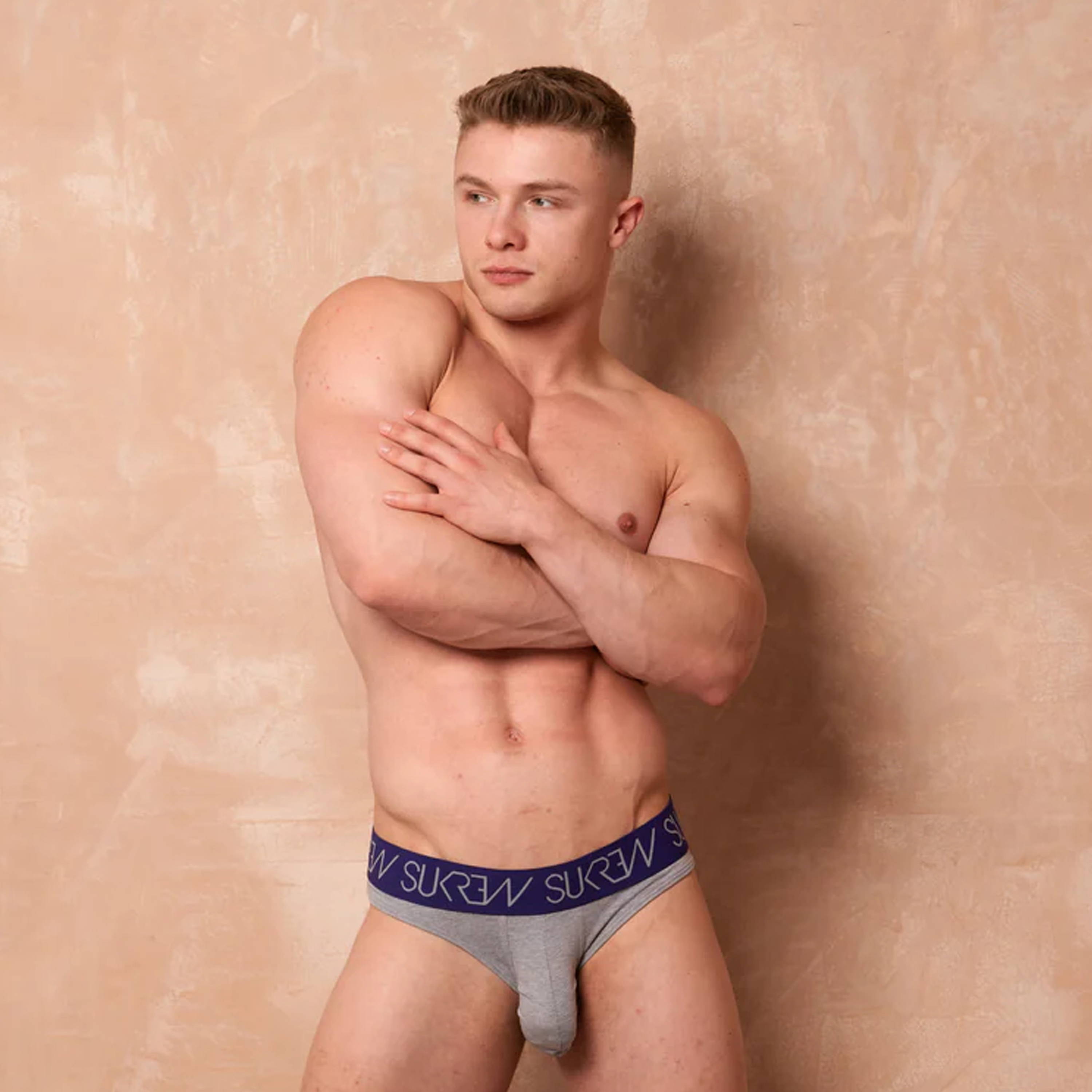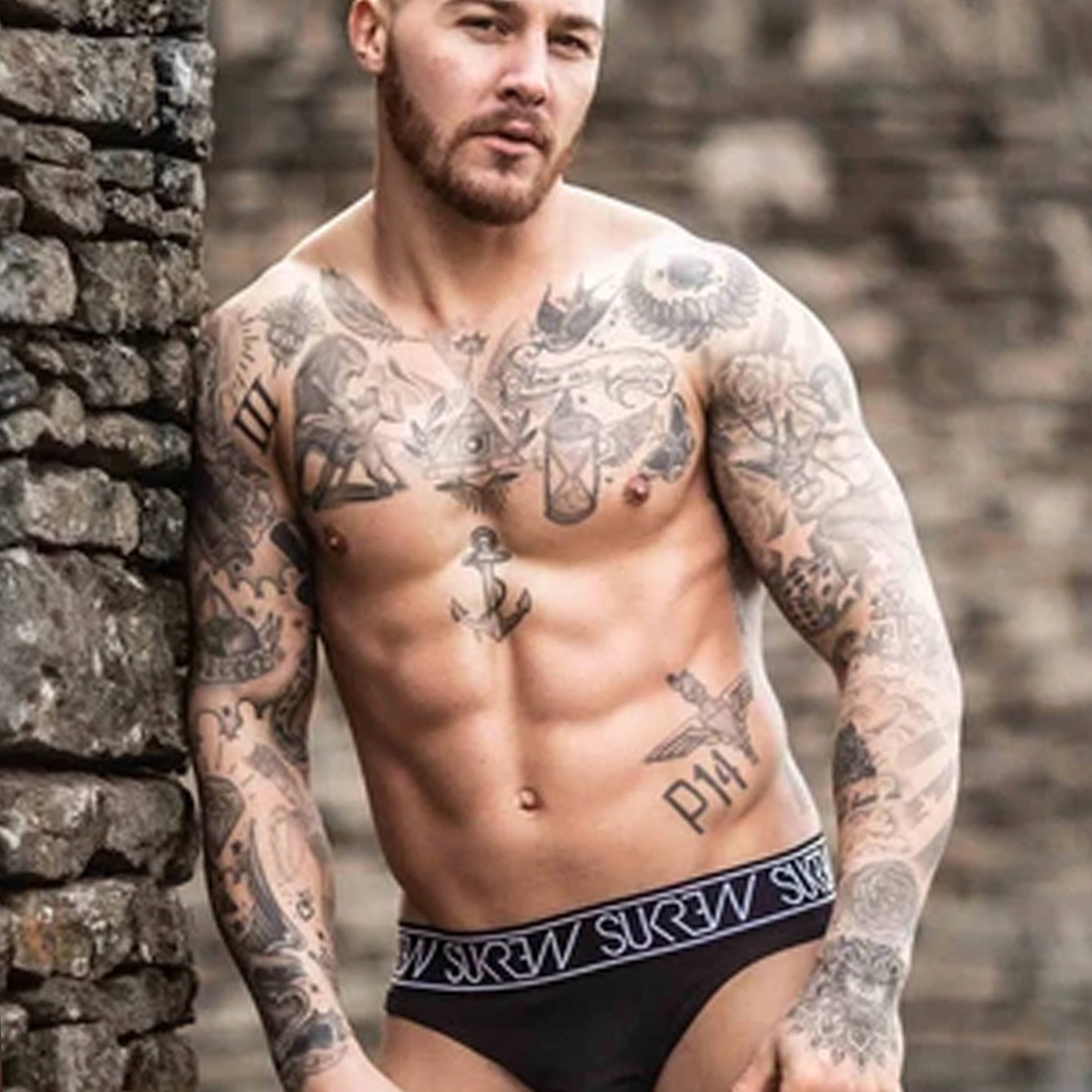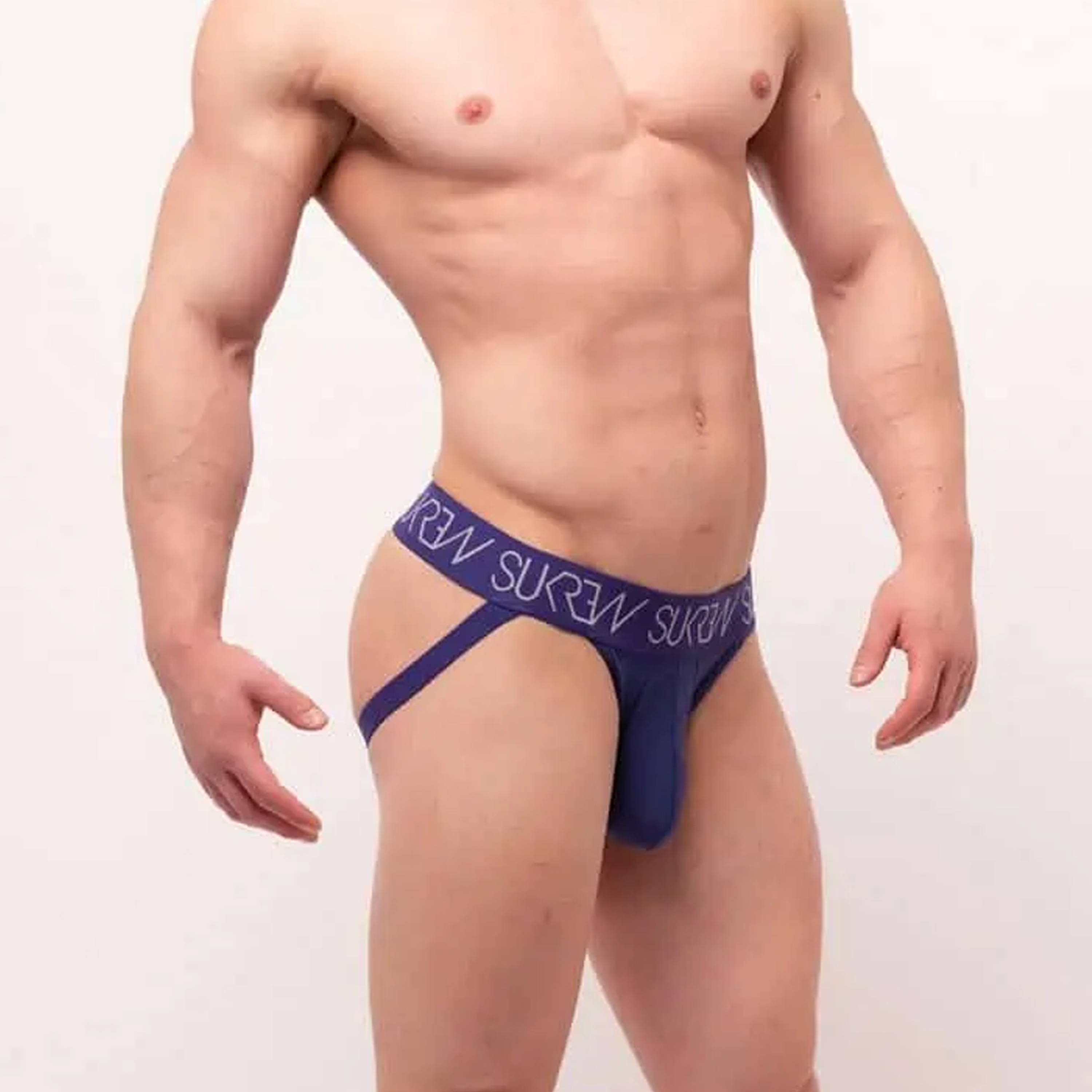 SUKREW is a British brand based in London
WHAT PRODUCTS DO SUKREW MAKE?
SUKREW has always been super innovative with their designs and instead of following trends - they create them.
SUKREW offers your standard range of briefs, jockstraps, men's thongs etc - but they also have styles such as:
- The V-Brief - You can think of the v-brief as a hybrid between a brief, a thong, and a jockstrap. It covers you fully around the front, but has panels missing around the back.
- The U-Jock/Thong - This range is SUKREW's take on fetishwear. Both of these styles are completely crotchless, leaving you completely frontally nude.
WHAT IS SUKREW BEST KNOWN FOR?
Apart from being known as one of the hottest brands on the market right now, they're notable for their pouch. The SUKREW pouch is something every man can benefit from. It not only helps contain the bigger guys, but also helps to enhance on the opposite scale. The SUKREW bulge has been dominating the influencer scene across Twitter and Instagram for a long time now.
UNDERWEAR WAIST SIZE IN INCHES
Small 30" - 32"
Medium 33 - 35"
Large 36" - 39"
XL 39" - 41"
Cold/Low Temperature Machine Wash.
Hang to dry. Do not tumble dry.