The Best Gay Underwear Brands To Keep You Looking Sexy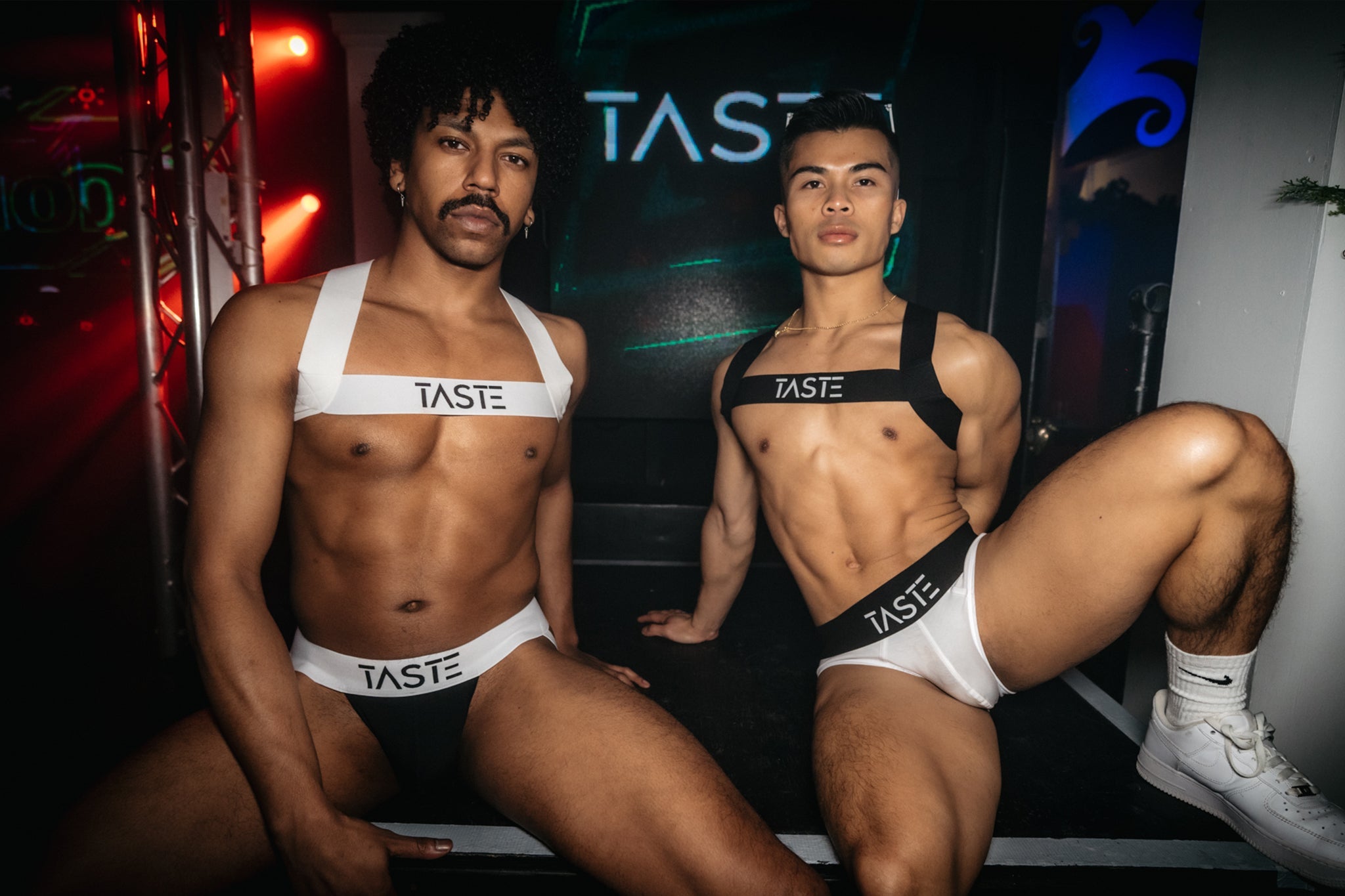 The underwear market is stronger than ever and growing day by day. More and more guys (gay guys in this case) are switching their boring, baggy briefs for much nicer alternatives made specifically for them.
Underwear has a great way of boosting your confidence, and your assets. Finding the right jockstrap for example - can help lift your bum to give you that bubble butt look, whilst a pair of briefs with a contoured pouch can help give your bulge a fuller and more defined look.
The gay underwear market is home to some incredible brands (which we're going to cover) and more and more are emerging with outlandish, classy and of course - sexy, new designs.  Whether you're a jockstrap lover or a brief connoisseur - theres something for every occasion to be found amongst these brands. Have a look at some of our favourite gay underwear brands below, guaranteed to make you look and feel sexy.
SUKREW is arguably one of the biggest gay underwear brands to come from the UK. Kingsley Hamilton designed SUKREW (Sexual Unity Krew) with comfort and sex appeal in mind. 
They're known for their polyamide designs and their signature elongated pouch. They frequently release new collections with a string of standout designs. Their products are expertly designed to fit around your body without any restrictions, providing pure comfort. SUKREW have produced a wide variety of jockstraps, briefs, boxer shorts, thongs, swimwear and more. 
One thing you might want to consider with SUKREW is when they release a collection, once that stock is sold - they don't restock. So if you see something you like from them, don't hesitate to snap it up before its too late. Exclusivity, we love it!
TASTE is a brand from Manchester, UK. They launched their Signature Collection in 2022. Focusing on quality, design and functionality - The Signature Collection is a range consisting of 5 jockstraps, 5 briefs and 2 harnesses. They were specifically designed to mix and match to create various looks. 
TASTE does not spare on quality - having all of their products manufactured in Europe, using premium-grade fabrics to create a soft-to-touch body of underwear with a thick 5cm waistband. The TASTE brand oozes with class and luxury and we can't wait to see whats to come from this brand.
TEAMM8 is a super popular gay underwear brand from sunny Australia, well known for their impressive designs with popping colours and premium quality fabrics.
Inspired by athleticism, TEAMM8 combines designer underwear with athletic wear to create powerful collections. Not only have they mastered the underwear market, they also have a rather large range of men's clothing and accessories too.
Wether you're the guy who needs a jockstrap that can keep up with his workout, or some skimpy briefs to lounge by the pool in, TEAMM8 has a huge collection of gorgeous styles to choose from. Their base jockstrap is one of our most popular sellers.
Unless you've been living under a rock, you'll have at least heard the name Andrew Christian. This brand is arguably the most well-known gay underwear brand in the world. They have created and sold hundreds of unique designs.
Using various fabrics such as mesh, fishnet, cottons, and combining them with other materials such as metals, chains, and just about anything else - Andrew Christian have one of the largest catalogues when it comes to underwear shopping. 
Not only has Andrew Christian designed underwear, they design clothing, accessories and even different underwear technologies designed to enhance your assets. This brand is a strong competitor for any curative list on the subject, and with good reason too.
Shop Andrew Christian's range here
Garcon Model is an incredibly renowned brand born in Canada back in 2012. With over 10 years in the gay underwear game, they initially branded as Garcon Model (which is a play on the French expression 'good boy'), but have become more affectionally known as just 'Garcon' by their global fanbase. 
Garcon underwear combines premium-quality fabrics, colour-popping designs, incredible taste and of course - pure sex appeal. 
The Garcon brand has become extremely popular over the years, mainly with their bright-coloured designs. JOCKBOX has been stocking Garcon since we launched, and have seen an increasing trend in our customers favourite Garcon products. The brighter, the better. We agree!
Shop Garcon Model's range here
CONCLUSION
 These are just a few of our favourite gay underwear brands right now but with new brands being born every day, I'm sure we'll continue to add to this list for many years to come.